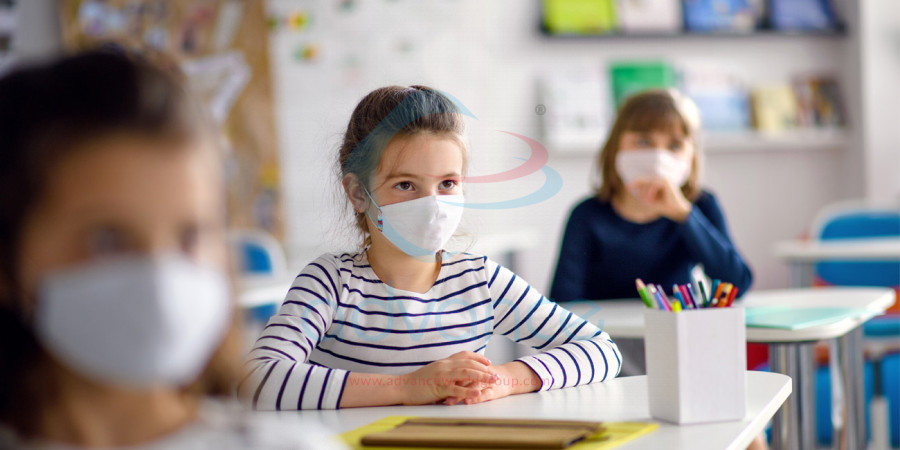 Since the outbreak of COVID 19, several precautions have been taken worldwide to provide the utmost safety to students. Because after the first wave, teenagers and youngsters are more likely to get affected by the COVID.
Concerning that, when many schools are opening up again, taking major precautions is vital. It has been recommended by the Government to installing the HVAC Technology certified HEPA Filter in the schools in order to effortlessly provide clean filtered air.
Why? Because COVID-19 major bacteria or gems are supposed to be airborne and widespread in the air, hence wearing masks and filtering the air is essential for the safety of the kids.
Before jumping straight to the HAVC technology filter that is to be utilized in the schools, first, understand what HVAC is and its basics.
What is HVAC?
HVAC stands for Heating, Ventilation, and Air Conditioning.
HVAC systems are utilized to move air between indoor and outdoor locations at both residential and commercial buildings. They're the systems that keep you warm in the winter and cool and refreshing in the summer. They are the one system that filter and clean indoor air to keep you healthy and maintain comfortable humidity levels.
Purpose of Utilizing HVAC Technology-Based filter for schools?
An HVAC system's purpose is beyond simply heating or cooling a space. It improves indoor air quality and provides comfort for everyone inside a building. HVAC systems come in various shapes and sizes; they all start with the same essential components.
First, there is a source of fresh air intake for the ventilation from the outside of the building. Most schools have a natural source of ventilation, that is, a park. But this is not enough at hard times; using an HVAC technology filter refers to how the air travels in and out through windows, doors, vents, and other openings. This air exchange is required to replenish oxygen while removing smells, carbon dioxide, and excessive moisture.
To move air in and out, mechanical ventilation utilizes a mechanical system (the V in HVAC). The air is drawn into an air handling unit, where the job begins when it is brought in. Filters are used to remove dirt, dust, allergies, and other particles from the air.
Heat is applied to the air, or it is cooled, and excess humidity is removed. Then once it is clean, fresh, and at an acceptable temperature, it is sent to classes.
The Process of Utilizing HVAC technology in HEPA filter
What is a HEPA filter?
HVAC technology-based HEPA filter is one of the best air purification available in the market that fulfills everybody's needs.
Let's understand the process and benefits of utilizing this filter for schools.
A HEPA is a type of pleated mechanical air filter. "High-efficiency particulate air [filter]" is an acronym. This air filter can potentially eliminate 99.97 percent of dust, pollen, mold, germs, and any other airborne particles smaller than 0.3 microns (m). The 0.3-micron diameter criterion addresses the worst-case scenario: the most penetrating particle size (MPPS). Larger or smaller particles are captured with considerably greater efficiency. When the worst-case particle size is used, the worst-case efficiency rating is obtained (i.e., 99.97 percent or better for all particle sizes).
It is important to clean all air cleaners from time to time and filter replacement to function properly.
How does an HVAC technology HEPA filter work?
As we all know, the dust mites of COVID 19 are airborne, using HEPA filters to minimize the outbreak and circulate the clean air. It is sufficient to block smallest to smallest particles while continuing to let air pass through it effortlessly.
Filters or commercial HVAC systems are often installed at an air intake or outlet or within the central air handling. Technicians may install a pre-filter for incoming air because external air that comes into an HVAC system might be contaminated, especially in regions where school buildings are close together to residential areas.
Such HEPA filters prevent allergies by extracting all the harmful dust particles and tobacco smoke, providing clean filtered air.
How does the HVAC filtration process work?
Air can be purified using a variety of technologies. For HVAC systems, filtration is the most prevalent and, in most cases, the most effective way. Illumination and heat sterilizing, for example, inhibit the growth of biological particles in the air without removing them. Ionic purifiers, ozone generators, and other air-cleaning equipment can be integrated into HVAC systems.
Tangled fibers in mechanical filters in HVAC systems catch particles that are too big to fit through the apertures. Mechanical filters are categorized according to the percentage of particles they remove, with the highest rated being utilized in surgical or tidy environments.
How Effective Are HEPA Filters?
Most airborne particles that can aggravate allergies can be removed by using a HEPA filter in the school. However, airborne particles aren't the only ones. There are a lot more dust particles in the library, furniture, blackboard, labs, and even on the computer screen.
Moreover, the water pump area in the school is also more prone to germs and bacteria. Hence it's vital to maintain these areas clean because these places give rise to diseases.
Cleanroom HVAC systems provide all processing areas with high-quality filtered air that is low in microbial and particle load, as well as temperature conditions that prevent microbial multiplication while preserving operator comfort.
How HEPA filtered the air?
HEPA filters are comprised of a tiny glass thread with a diameter of less than one micron. The HEPA filter's thin glass threads are twisted and squeezed to form a filter mat media. The individual threads are so little and minuscule that air makes up a large component of the media mat. The mat's openings are tiny, usually less than 0.5 microns, allowing the HEPA to gather particles as small as 0.3 microns.
Benefits of using HEPA Technology:
The advantages of HEPA are numerous when compared to competing for air purification systems. The advantages of this sort of filtration are listed below:
No Byproducts Produced or Emitted:When air purification technologies like ionizers, ozone, and PECO are used in an area, they all produce and emit a dangerous byproduct into the air. HEPA, on the other hand, does not produce any by-products or ozone like its competitors.
Particulate Removal That Works:HEPA filtration has a 99.97 percent efficacy in capturing particulate matter as fine as 0.3 millimeters in size.
Long Filter Life:The life of a HEPA filter is typically 2 to 3 years. In comparison to competitors like Carbon, these filters last far longer. As a result, the cost of servicing your HEPA air purifier will be lower.
Steps to take if the HEPA filter breaks down.
Many times, it has happened that the filter breaks down; the safety measures you have to take care of are listed below:
Causes of HEPA filters break down:
Media leak: Sometimes, the medium of the filter leak out, causing pinholes
Housing leak: The housing that holds the filter breaks out, resulting gasket leak
Media damage: When protective grills are removed so that the filter media may be scanned, a leak can occur due to scratching the filter medium during testing. During the removal or replacement of a grill, the damage might occur.
Putting more pressure: Sometimes, the high, exceeding pressure also leads to filter damage.
Low airflow limit: The amount of air required to produce the minimum required air changes per hour is:

20 air changes per hour in Grade B locations 20 air changes per hour in Grade C locations
15 air changes per hour in grade D locations
20 air changes per hour in gown rooms of grade D
What safety measures do you need to take if any of these happened to your HEPA filter?
Corrective action or preventative action (CAPA) event is triggered when the testing acceptance criterion is not fulfilled.
Using a process based on the Institute of Environmental Sciences and Technology Standard IEST-RP-CC034: HEPA and ULPA Filter Leak Tests, HEPA filter preventive maintenance (PM) tests the following qualities.
Integrity is put to the test with an aerosol challenge. Filter penetration must be less than 0.01 percent of the upstream concentration to meet the approval criteria.
A rate-limits test for airflow. The airflow must be 10% higher than the air volume required to provide the region with the required minimum air changes per hour.
A static pressure-drop test using differential pressure. The acceptance requirement is that the pressure decrease is less than twice the initial pressure drop.
Conclusion HEPA technology
For air purifiers, HEPA technology is a very effective and advantageous way. HEPA filters are effective at removing bigger particles such as dust mites, pollen, and dust mites.
EPA technology should be your first choice in such hard times, especially for schools; this technology effectively removes particulates while not generating byproducts or other toxic compounds into the air.
Maintaining a clean environment free of particles and hazardous chemical wastes.